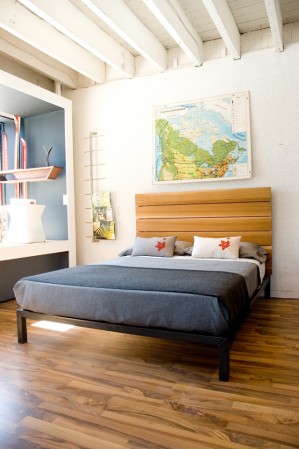 Whatever else you bring to your condo, you need a bed–and here's a great  one: the Trinity Bed from StyleGarage.

The Trinity Bed features a stainless or hot-rolled steel frame with a slatted headboard of solid wood, available in your
…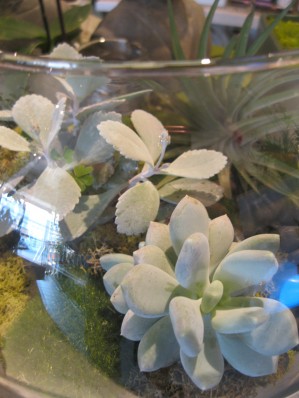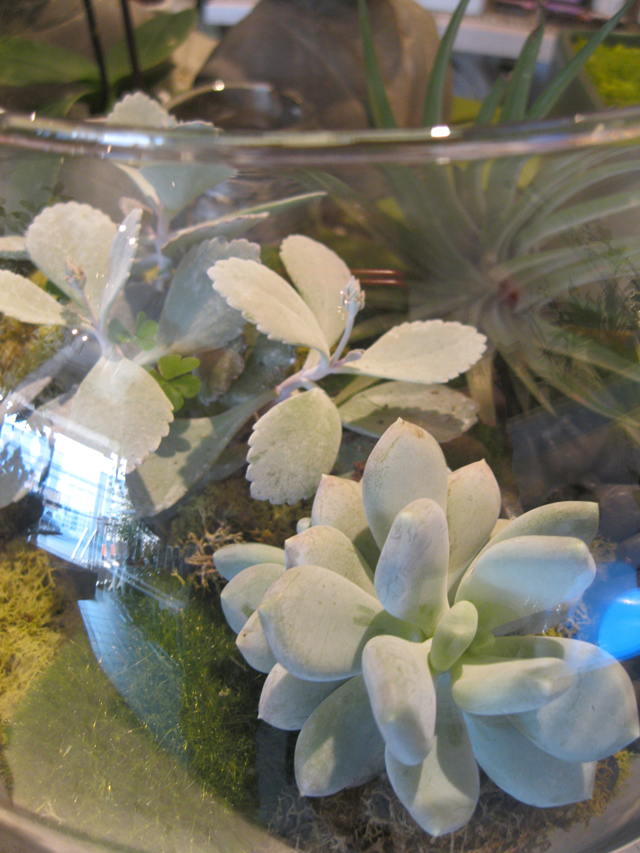 Condos are seldom as humid as jungles and keeping plants moist 
can be a problem.  One solution is to set up a terrarium–a glass bowl,
usually with pebbles in the bottom (to conserve the humidity).
Poppies on Queen West is
…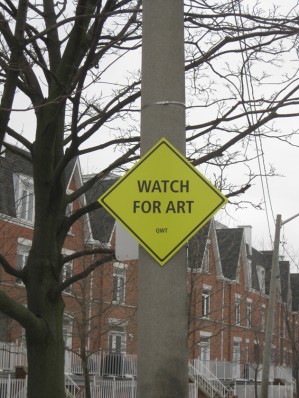 Wittily underscoring his faith in the enriching power of art in the community, Art Condos developer,
Gary Silverberg, devised these convincing street signs–which are now being strategically placed throughout
the Queen West Triangle.  Some say "watch for Art."  Some are
…