Art Condos Green Thumb – Terrariums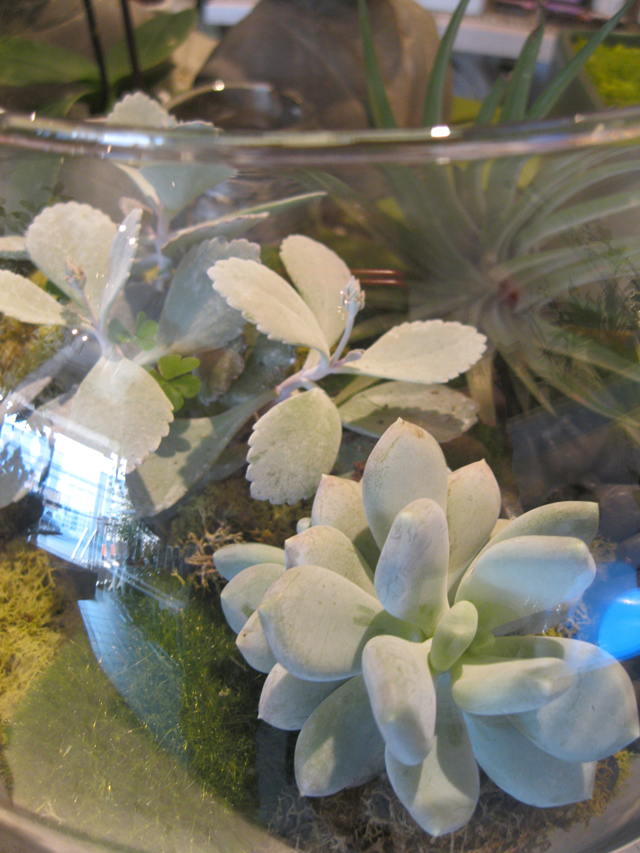 Condos are seldom as humid as jungles and keeping plants moist 
can be a problem.  One solution is to set up a terrarium–a glass bowl,
usually with pebbles in the bottom (to conserve the humidity).
Poppies on Queen West is offering this handy little fish-bowl-like terrarium 
already planted with Air Plants and Sedum, neither of which require 
any tending.
The terrarium is $39.95.  Poppies is at 1094 Queen Street West.  
416-538-2497
.