ART CONDOS GREEN THUMB: CONDO BULBS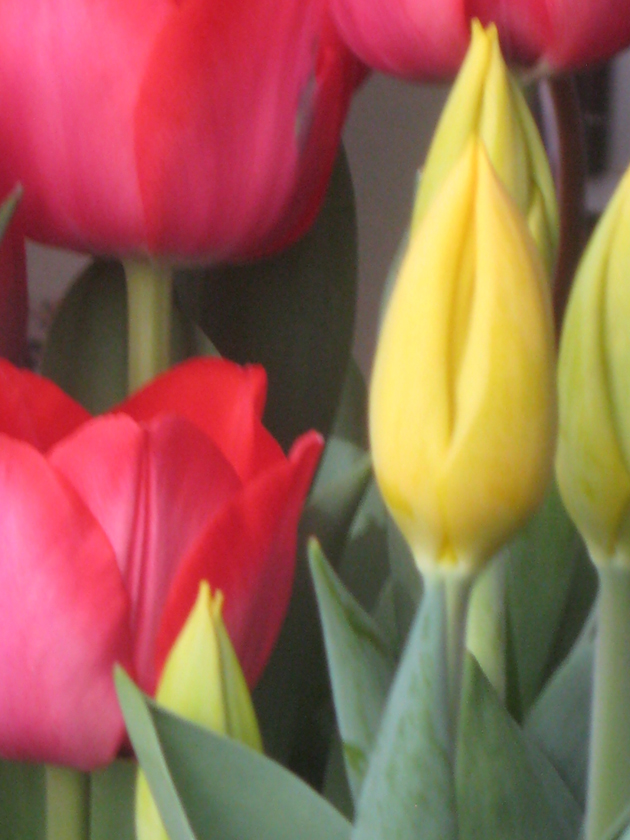 Well, it's March and of course spring bulbs don't push up through the softening earth and blossom until April.  Actually they never do in condos.
The solution, clearly, is to cart home some forced bulbs—Tulips, Daffodils, Hyacinths, Narcissus, Crocuses—that you pick up at the supermarket or the corner store.  They're everywhere now (the bulbs, we mean, not the stores) and they're very inexpensive: a nice pot of something will cost you about six bucks—which means anyone can afford to make a big splashy spring statement by massing several pots on a table or along a wide condo windowsill.