Communiqué to All Residents
Link to original notice: Communique – Art Condominiums-May 24 2013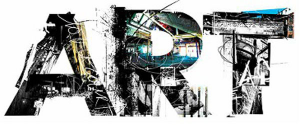 Communiqué to All Residents
Elevators
We are pleased to inform you that the Residential elevators are back in service. We appreciate your patience during this time and regret the inconvenience caused.
Access to Terrace
For Residents who wish to access the Terrace earlier than 9:00 am we are pleased to inform you that the Terrace hours have been extended. The Terrace will now open from 8:00 am to 11:00 pm. Management will ensure that your access fobs are reprogrammed accordingly.
Garbage Chute Rooms
The Management kindly requests that all large items such as cardboard boxes etc. are not to be disposed of down the garbage chute. The repair can be expensive and will also cause inconvenience to other residents. The garbage chute room are to be used between 7:00 am and 10:00 pm. Please contact the concierge who will be pleased to direct you to the recycle area should you have over sized items to discard.
Fitness Center
Residents who reside directly below the Fitness center have complained of the reverberating noise that occurs when the free weights are dropped on floor. Sound proof mats will be placed in the area of the free weights. Kindly utilize the mats when working out with the weights. Should the complaints continue Management will be obliged to remove the weights from the Fitness Center. We kindly remind you that radios are not permitted in the fitness center as we have central audio you can use when working out alone. Please respect your neighbors when using this facility.
Thank you
SIMERRA PROPERTY MANAGEMENT
AS AGENT FOR AND ON BEHALF OF ART CONDOS
Anthony Tucci, Property Manager
Direct Line: 416.847.7258
Email: atucci@simerra.com