A change of faces at ART
Original Notice:2321-NOTICE RE DAN
Announcement
 Dear Resident's:
 We have an upcoming change in our Front Desk Supervisor position at ART.  Dan Van Beek, who has been on site since January, is being promoted to the position of Front Desk Manager at another condominium community in Toronto.  Dan has provided very consistent and dedicated service to this community and although we are sorry to see him leave we are pleased to see him achieve this career advancing opportunity with FirstService Residential. Dan's last day as Front Desk Supervisor will be September 30th, 2013.
 Kazem Sidiq will be succeeding Dan in the role of Front Desk Supervisor; Kazem has been with our company in a similar role for 7 months.  He has previous experience working for other organizations in residential communities and will continue to receive support from our Area and Regional Managers.
 Congratulations Dan!  And, welcome Kazem.
 Yours truly,
FirstService Residential
As agents for and on behalf of TSCC 2321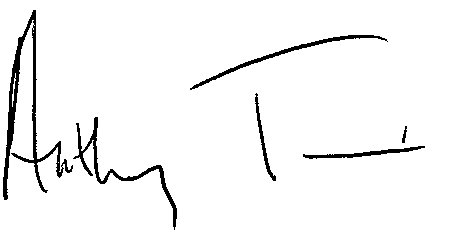 Anthony Tucci,
Property Manager
September 26, 2013