The French Line at Lafayette Bistro
Great French food is not all that easy to find—nor is it easy to find a warm, comfortable, persuasively French provincial bistro that can provide it. Our answer is the snug little Lafayette Bistro in the Queen West village area, presided over by—as they put it on their business card—"restaurateur Jean-Piere Boue and by restauratrice Nadia Moalic."
The place has received a sheaf of rave reviews online and we don't intend to repeat all those heady, food-describing adjectives here. Suffice it to say, the wines are superb, our onion soup was rich and satisfying, our beef Bourguignon (beef, onions, mushrooms, wine, thyme etc. etc.) was very heaven—as good, we dare say, as Julia Child's legendary Bourguignon must have been.
The highlight of the meal, for us, was Layfayette's duck confit—which is impossibly rich and succulent, and mouthwateringly crispy on the outside.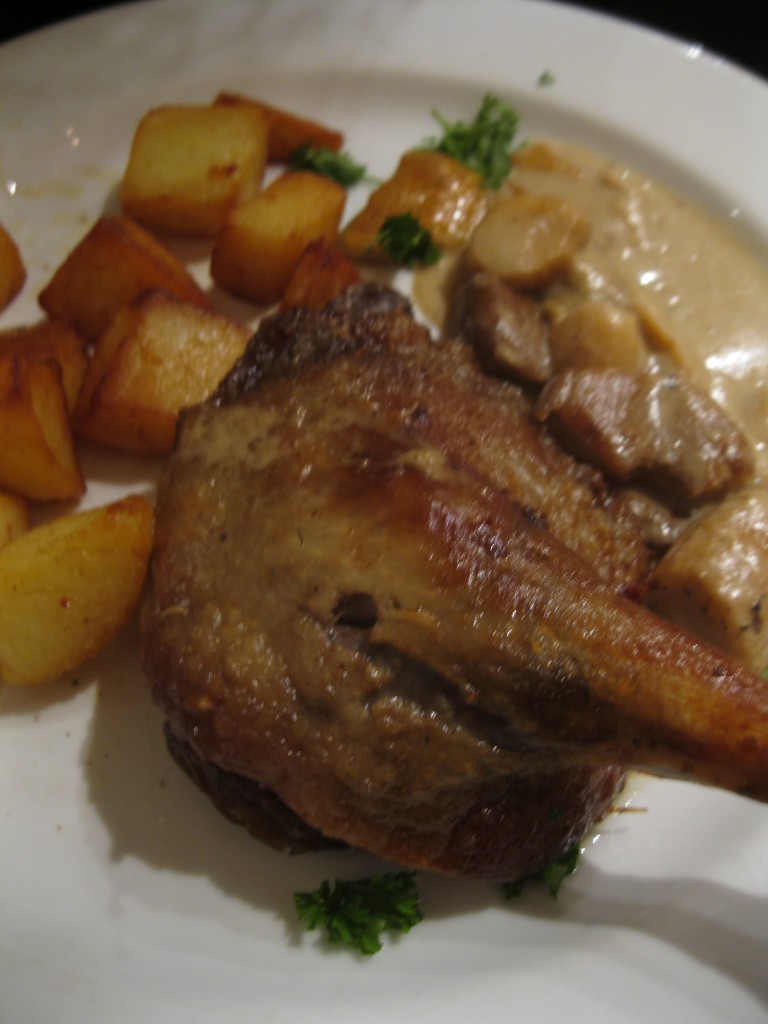 Actually, there was another highlight of this gorgeous meal and it came at the end, as dessert. Encouraged by Jean-Pierre Boue, we ordered an apple tarte Tatin—basically a caramelized upside-down apple tart (though this bald description conveys almost nothing of the dish's sweet majesty). What bliss! This homely yet noble dessert takes its name from its having begun, in 1880, as the signature dish of the Hotel Tatin in Lamotte-Beuvron, one hundred miles south of Paris. If you want to partake of some tarte Tatin scholarship, you can find out all about it by googling "tarte Tatin" and letting Wikipedia fill you in.
We talked recently with Nice-born Jean-Pierre Boue at Lafayette Bistro, just as the evening's culinary preparations were about to begin.
942 Queen Street West
It's best to call for reservations 416-351-0803