Design we love: an old wagon jack?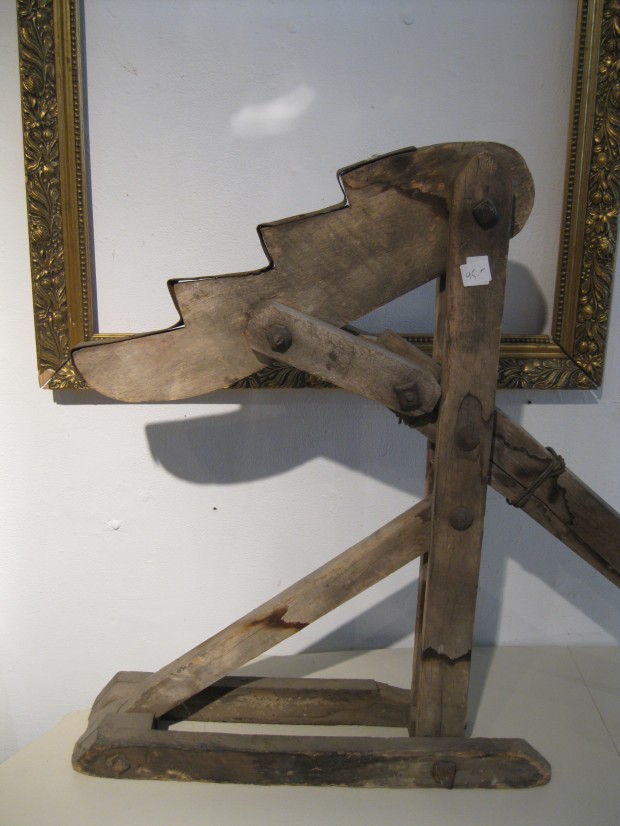 We saw this strange rustic object in Robin Fraser's shop–called REC + ART HISTORY–on Queen West last week. He explained that it was a wagon jack, for hoisting up your wagon and fixing its ailing wheel. It has a handle like a pump handle, and ratchets so you can gradually, in easy stages, levitate the wagon a few notches at a time.
And while you probably won't find yourself in great need of a wagon jack anytime soon, we felt it was a really great-looking object anyhow, all on its own. It's hard to believe, too, that Ron only wants $45.00 for it.

REC + ART HISTORY is at 1080 Queen Street West.
416-662-9235