Art We Love: Julie Jenkinson – 36 Hours in Uruguay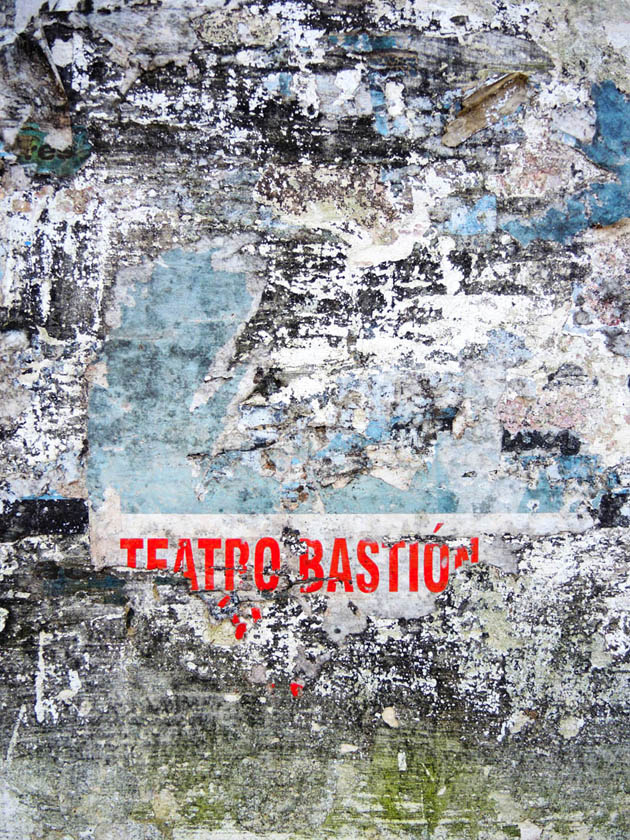 Designer Julie Jenkinson runs the micro-shop called Verso, tucked into the rear of Inabstracto on Queen Street
West.  Last year she spent three months in South America, thirty-six hours of which were spent in Colonia del Sacramento in Uruguay.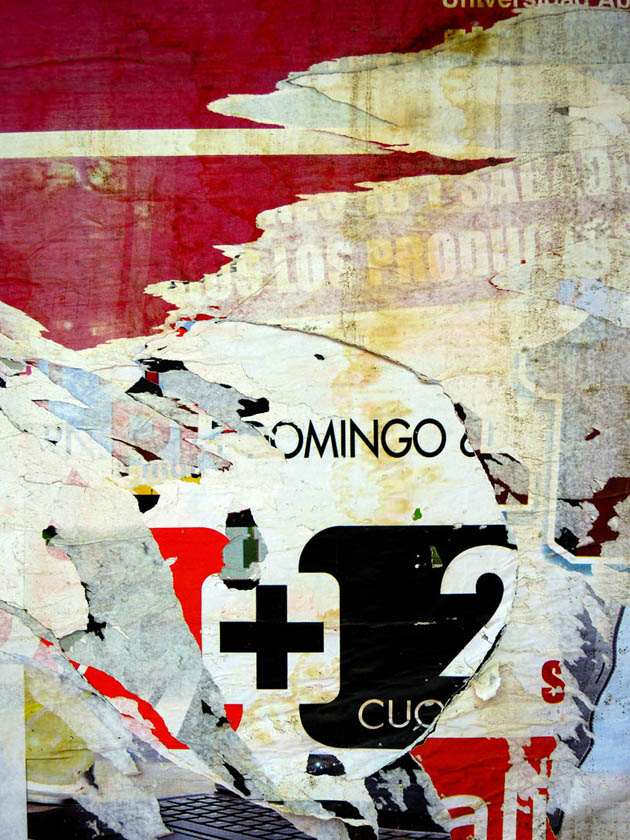 It was in Colonia that she became intrigued by the posters on the public walls, posters which, while they once proclaimed political urgency, were now both overlayed and eroded–with new messages added and old ones scraped or peeled away.  "It was the recycling of ideas that interested me," Jenkinson told us.  "The way ideas revolved in time into something else entirely."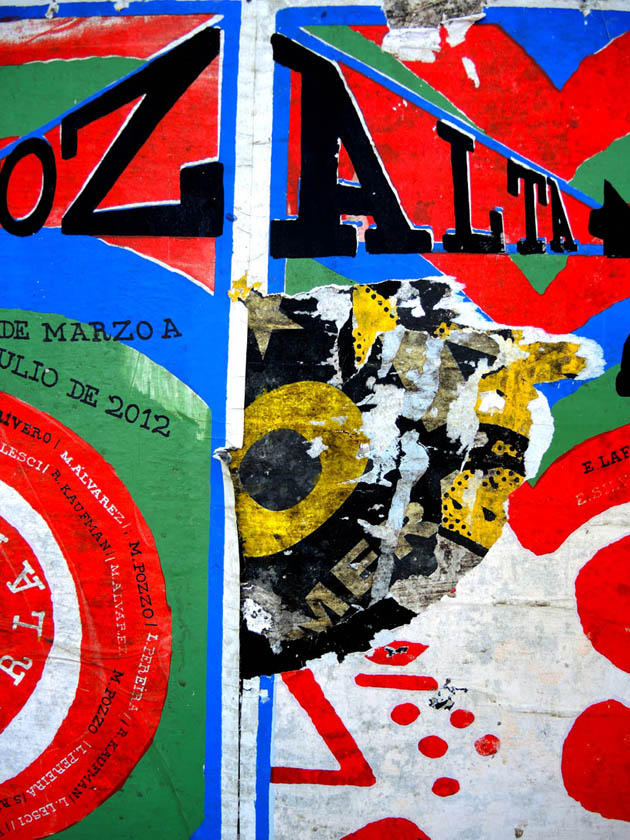 Jenkinson photographed them, enlarged them (to 27″ x 36″) and mounted each photograph on mason and plywood.
The three poster-pictures we publish here are 1) Teatro Bastion, 2) Plus Dos, and 3) Alta.