Design we love: the Luna table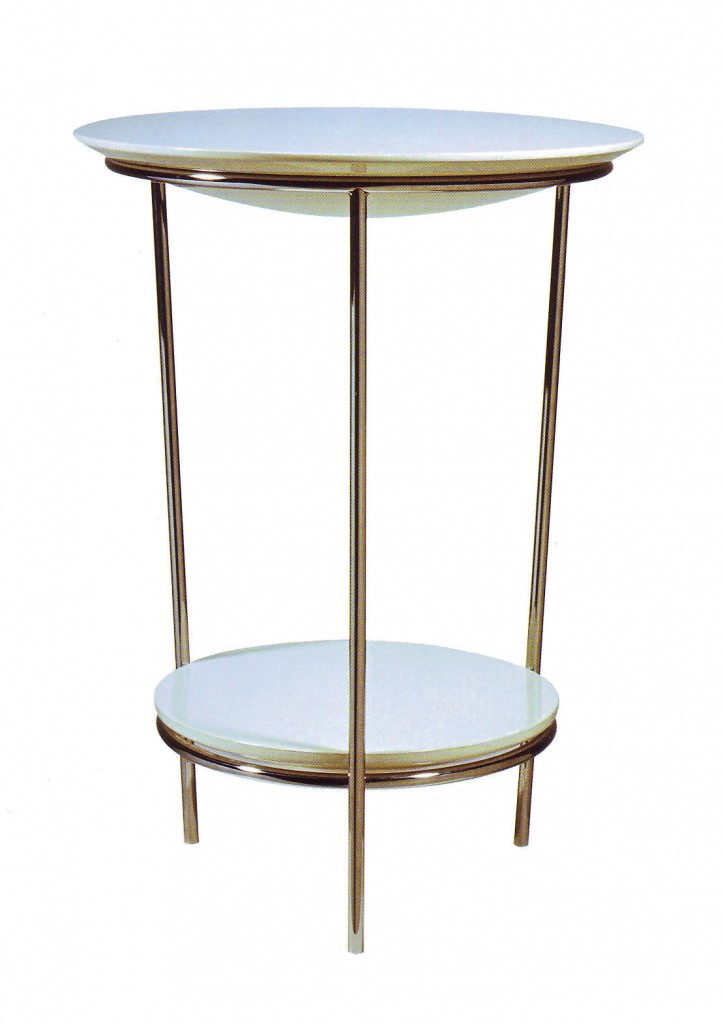 "We live our lives in the middle of things. Material culture carries emotions and ideas of startling intensity. Yet only recently have objects begun to receive the attention they
deserve."
-Sherry Turkle, Evocative Objects: Things We Think With (MIT Press, 2007, p.6)
I think we first admired this exquisitely occasional table because of its luminosity, its remarkable airiness, its sense if momentary liftoff—an effect achieved partly by the deftness and elegance of the table's three stainless steel legs, and partly because the seductive, silvery-celadon colour of its two lacquered wood surfaces.
The table is called the Luna Table—a name that evokes its romantic, moonlit radiance—and is the work of Toronto-based designer John Wiggers. You can see it at Industrial Storm on Queen Street West, just two blocks from the Art Condos building.
But it's more than just subtle colour that makes the Luna Chair its other-worldly distinction. It also stems from the fact, as Industrial Storm co-owner Hanson Tan points out to us, that Wiggers is both a virtuoso woodworker and also a specialist in what you might call professional finishes. Wiggers can turn wood into something so delicate and almost translucent, you get the feeling it's almost fluid and enterable—like the surface of a quiet pool.
We liked the celadon colour of this particular Luna Table, but it comes pretty much any colour you want, since each Luna Table is custom-ordered and fabricated by John Wiggers, as Hanson Tan outs it, "on demand."
The Luna table is $2440 at Industrial Storm
1106 Queen Street West, Toronto
416-955-9888
industrialstorm.com
industrialstormcollection.com