Design we love: horse brasses at Index G Gallery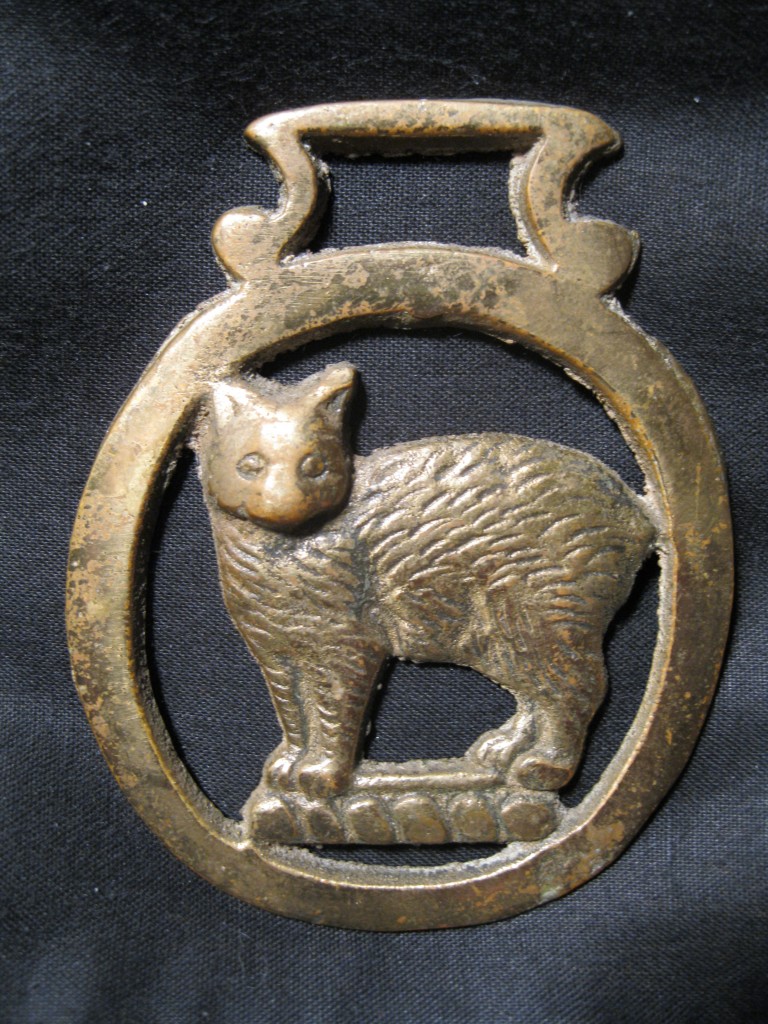 This personable cat is a typical example of what are known as horse brasses – that is, solid brass castings used as tackle fasteners and sometimes just as decoration for parade horses. They were at the height of their popularity in the mid-19th century, but continued to be made into the first decades of the 20th century.
We purchased the cat from Index G Gallery where, on a large glass-topped, vitrine-like table, there is a stunning array of horse brasses including images of dogs, horses and lions, as well as purely decorative abstract designs.
The horse brasses are all part of the collection of Bill Grigsby, of Toronto's Reactor Art + Design. Bill has been collecting the brasses for a long time and is now apparently willing to sell some of them. We bought this one for $50.00.
Index G is at 50 Gladstone Avenue.
416-535-6957
mail@indesg.com