Design we love: Prairie tables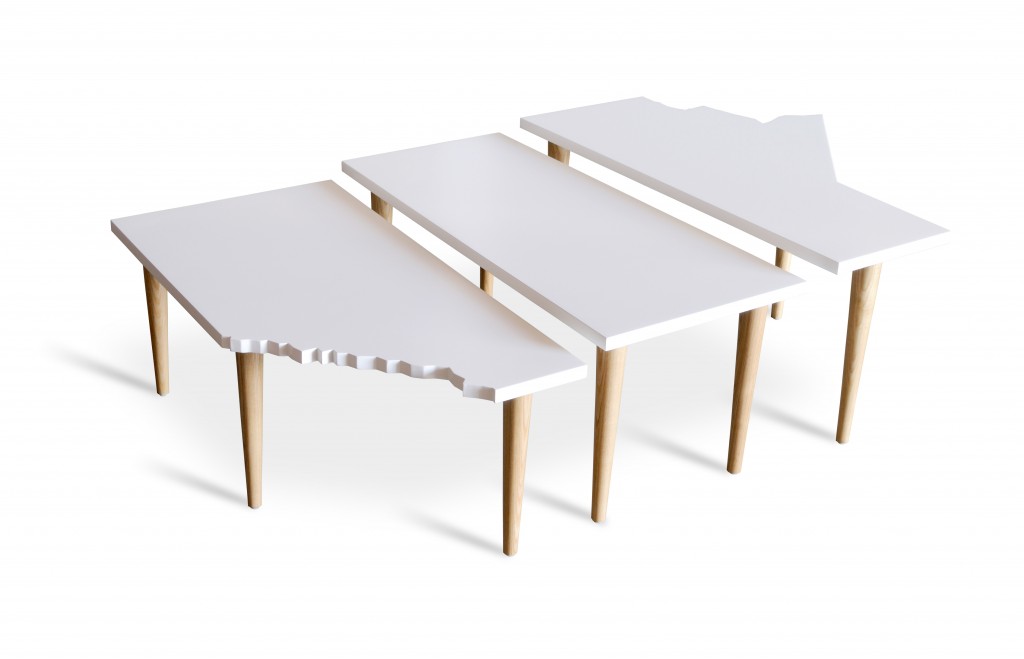 What might first appear as mere abstract detailing in the eccentric shapes of these sleek, white, interlocking tables turns out to have geographic meaning: the tables, which have MDF tops and solid ash legs, actually come in the shape of Canada's three prairie provinces—Manitoba, Saskatchewan and Alberta.
We asked if the tables, which were designed by Toronto designer David Podsiadlo of Gus Design Group, were also available in the shapes of Newfoundland, say, or the Maritime provinces or British Columbia? Turns out they are not.  Which, for us, makes the three Prairie Tables all the more enjoyably quirky. $650.00 at Style Garage.
938 Queen Street West
416-534-4343 or 1-866-534-4340
STYLEGARAGE.com