Christina Zeidler of The Gladstone Hotel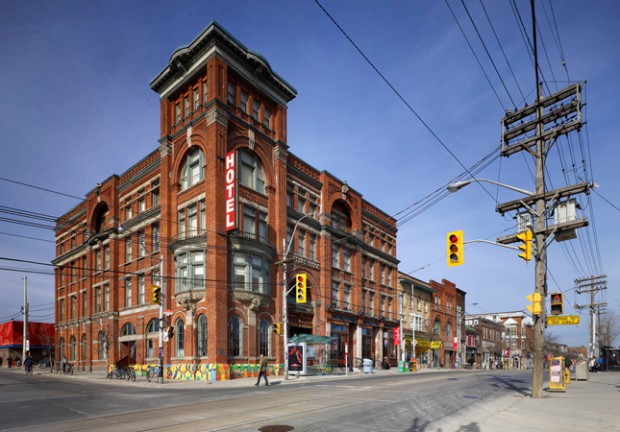 There are two venerable cultural landmarks–institutions, really– on Queen Street West. One is the self-consciously glamorous Drake Hotel (about which we'll be posting material here shortly) and the other is the no less glamorous but possibly more culturally earnest Gladstone Hotel.
We talked recently to the President of the Gladstone Hotel, artist, filmmaker and hotelier, Christina Zeidler. Her father, Eberhard Zeidler, is the architect responsible for the restoration of the original hotel. His portfolio also includes the Eaton Centre, Ontario Place and the restoration of Queens Quay Terminal.
Here are a few photos of the unique artist-designed rooms at the Gladstone: