Design we love: Freitag messenger bags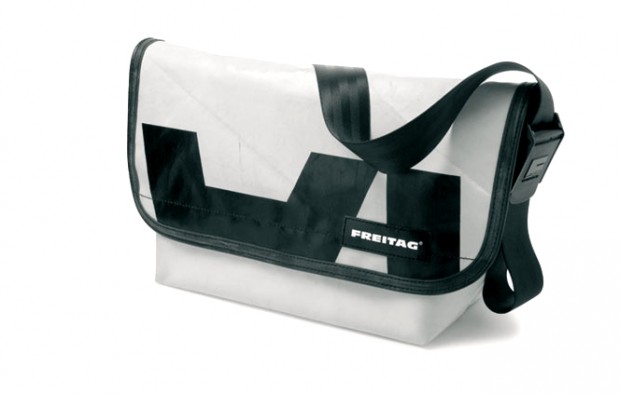 The Swiss design firm Freitag has been creating its unique, ecologically impeccable line of bags since 1993. They are made of recycled truck tarpaulins, unraveled seat belts, old bicycle inner tubes and recycled airbags. The company's Top Cat bag is now in the permanent collection of New York's Museum of Modern Art.
Pictured here is Freitag's Surfside messenger bag. It sells for $245.00 and is available at INabstracto: Mid Century Modern Furniture and Design at 1160 Queen Street West.
416-533-6362
Blog: Inabstracto.wordpress.com