Art We Love -Verso's Battered First Aid Boxes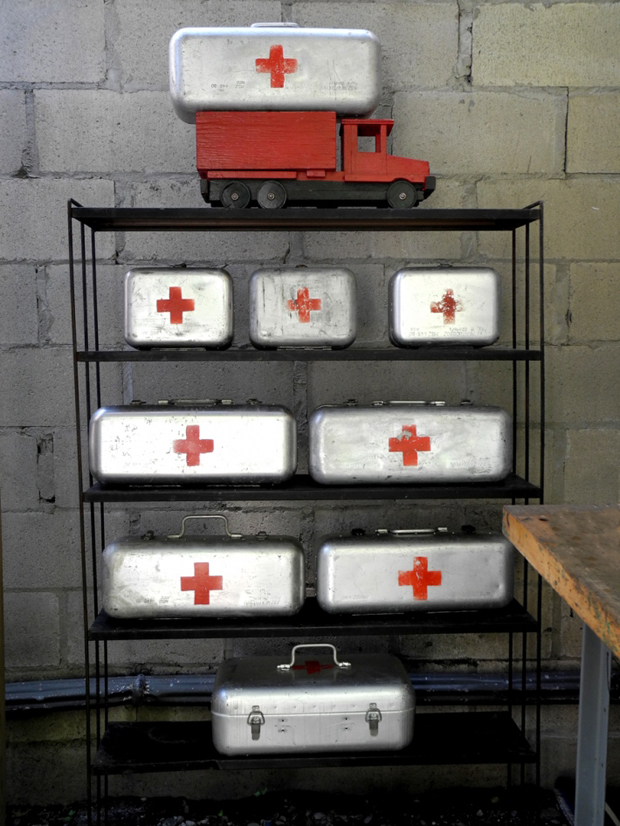 These delightfully burnished and delicately battered First Aid boxes are apparently Hungarian–and from the 1950s.
According to designer Julie Jenkinson, whose store, Verso, carries the boxes, they can be used for storing art supplies, jewelry, even first aid supplies (!)–or almost anything else.
The big ones cost $125.00 and the smaller ones are $85.00.  The red wooden handmade truck (Canadian, 1950s) is pretty nifty too.
Verso is at 1160 Queen Street West.  416-605-6894.  www.versocollection.com.