About the Neighbourhood – TYPE Books.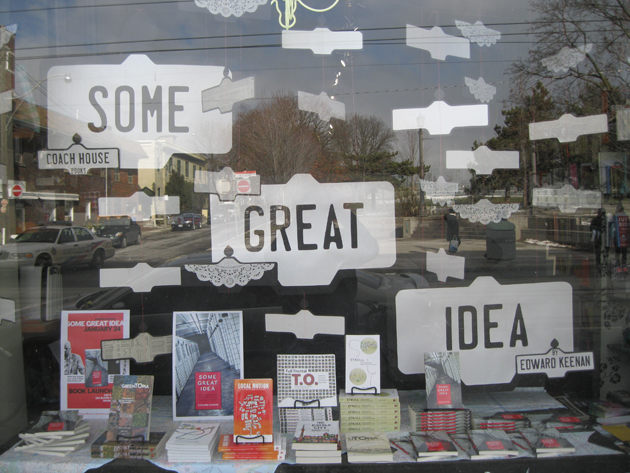 In an age in which the book seems always to be under threat, Type Books seems more and more a welcome, even life-saving oasis of literacy.  The wit and charm of Type is exemplified right away in its outdoor sign–an enlarged typewriter key that seems to proclaim the store's ongoing faith in and passion for text and idea.  Type is so highly engaged–intellectually, aesthetically, socially and politically–that it makes most other bookstores (especially the big chains like Indigo and Chapters) seem passive, inert and profoundly unimaginative.
The front window at Type Books–like its typewriter key sign–is a meaningful extension of the store itself.  A few weeks ago, the window (see accompanying photo) became a handsomely designed honoring of activist Toronto writer Ed Keenan, a senior editor of The Grid (Street Level in Toronto) and his latest book, Some Great Idea: Good Neighbourhoods, Crazy Politics and the Invention of Toronto (Coach House Press).  Next comes the Easter Window –a photo of which will be posted here in a few days.
Type Books is at 883 Queen Street West (there is another location a well, at 427 Spadina Road), 416-366-8973.  If you Google Type Books, you'll find, in addition to store info, their delightful, animated promotional video, "The Joy of Books"–which is also watchable on YouTube and Twitter.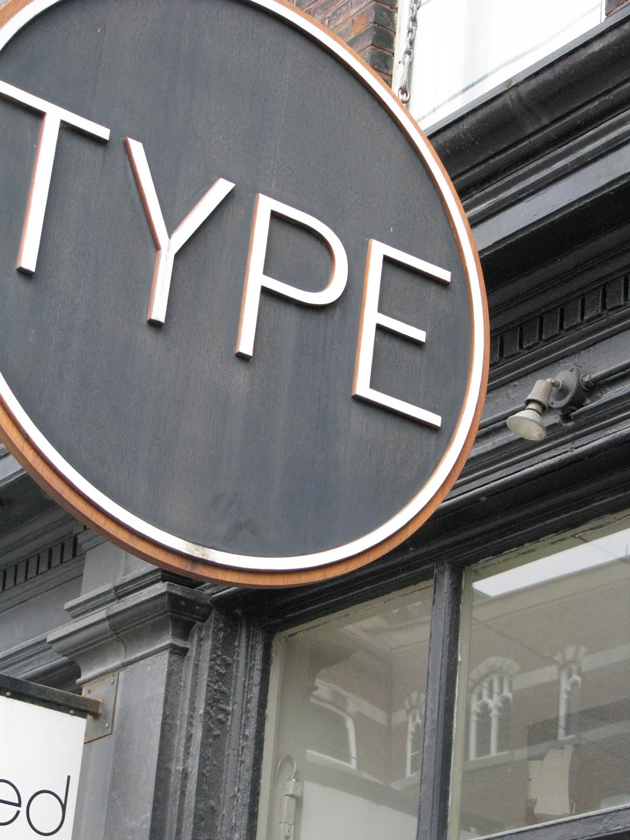 And here, as promised, is the Easter Window at Type Books–as buoyant and ephemeral as the Easter Bunny himself. Easter has come and gone, but the Easter window at Type Books, buoyant with aerial bunnies and delicate  as new spring sunshine, happily outlives Easter weekend.  This window–like all of Type's windows–is by artist Kalpna Patel,  who also  works part-time at Type