Art We Love: Ominous Footpath by Susanna Heller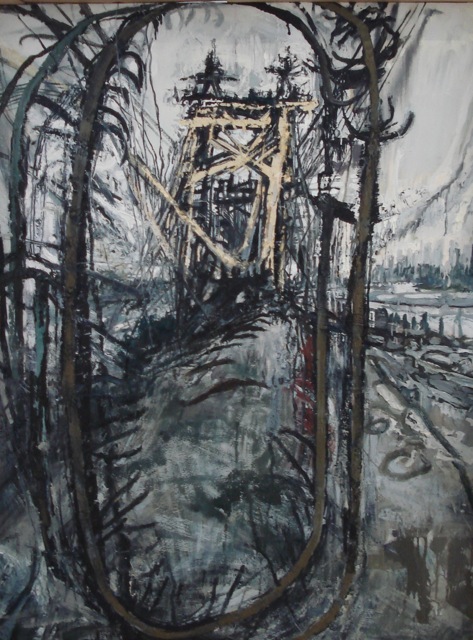 Veteran painter Susanna Heller–Canadian born, educated at the Nova Scotia College of Art and Design in Halifax and now living in New York City (where she has lived, in fact, for many years now)–is a maker of exceedingly vigorous, searching, highly personal images of her adopted city, a teeming metropolis that pulses with a manic energy barely containable in Heller's brawling oil paintings of it. New York is certainly Heller's subject. But it's not just the city she paints. Her paintings are paintings about the daily challenges the city generates, but are also, more importantly, about the nature of the urban world we have made and the will, the wit, the strengths and the emotional resources we must bring to such a life.
Ominous Footpath is $20,000.  It is viewable as part of Susanna Heller's exhibition (January 26–February 28) at The Olga Korper Gallery, 17 Morrow Avenue.
416-538-8220.
Art critic and Art Condos consultant Gary Michael Dault talked to Susanna Heller the day before her opening at the Olga Korper Gallery.