ART CONDOS Loading Dock Exhibition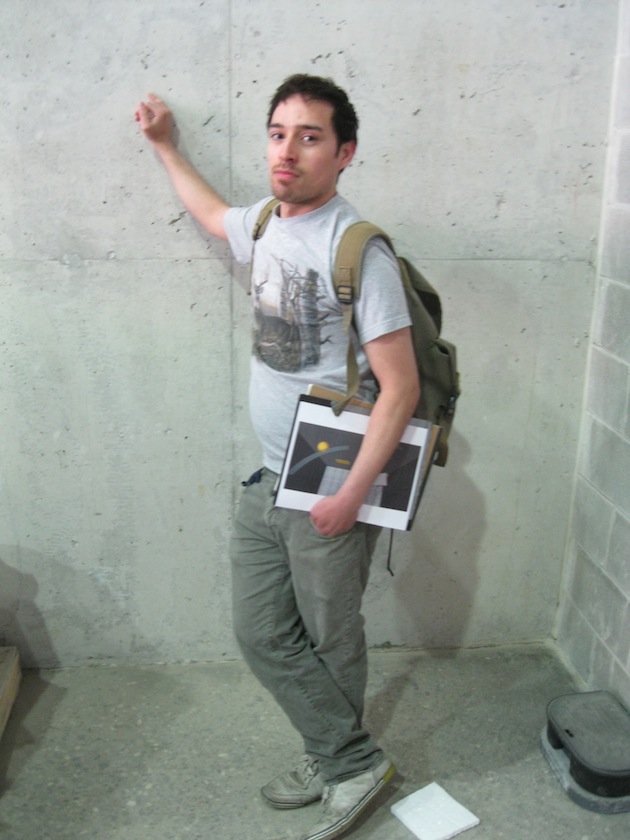 This is artist Oscar Figueroa. He is just graduating from OCADU (The Ontario College of Art and Design University).
He is a bit out of focus–because that's how artists are sometimes.
Figueroa will soon be in greatly improved focus, however, as a result of his suggestion–which we took him up on–that he devise a solo show of his work for the Art Condos Loading Dock, site of the already legendary Parka Party of a few months ago.

Working with Art Condos curator, Gary Michael Dault, Figueroa will be constructing an exhibition that will have to withstand, compete with, and complement the busy imperatives of the Loading Dock: cars, trucks, tools, supplies, storage bins and the like.
The exhibition will be installed and inaugurated not too long from now.
We will keep you posted on Figueroa's progress.