Art We Love – Steve Driscoll's "CEDAR FALLS"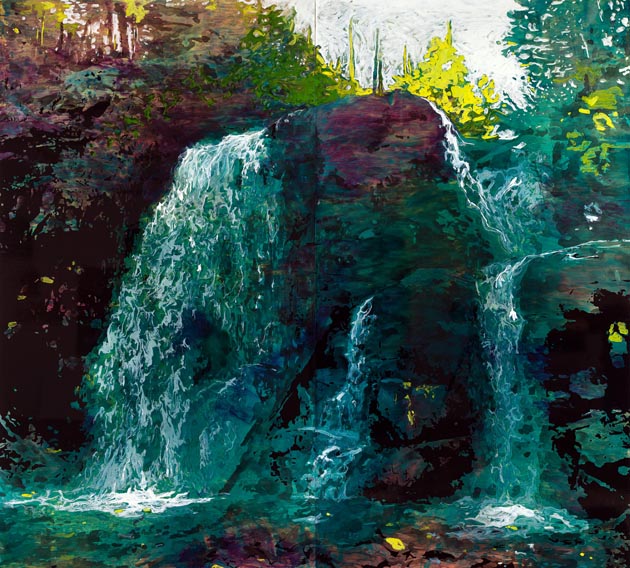 This prodigious, unreasonably beautiful painting is titled Cedar Falls. It's huge (9 '; x 10), and glistens like a wet forest with the pigmented urethane with which it is painted.
The painting is by a young,Toronto-based painter named Steve Driscoll. Driscoll is not only a remarkably gifted painter, he is also a tireless traveler in the Canadian wilderness. hiking and canoeing his way through the the very forests and across the lakes and rivers that are the subjects of his art.
Steve Driscoll's latest art exhibition, North Swallow, opens on December 8 at the Angell Gallery, 12 Ossington Avenue. It runs until January 12. Call 4126-530-0444 or visit the gallery online at www.Angellgallery.com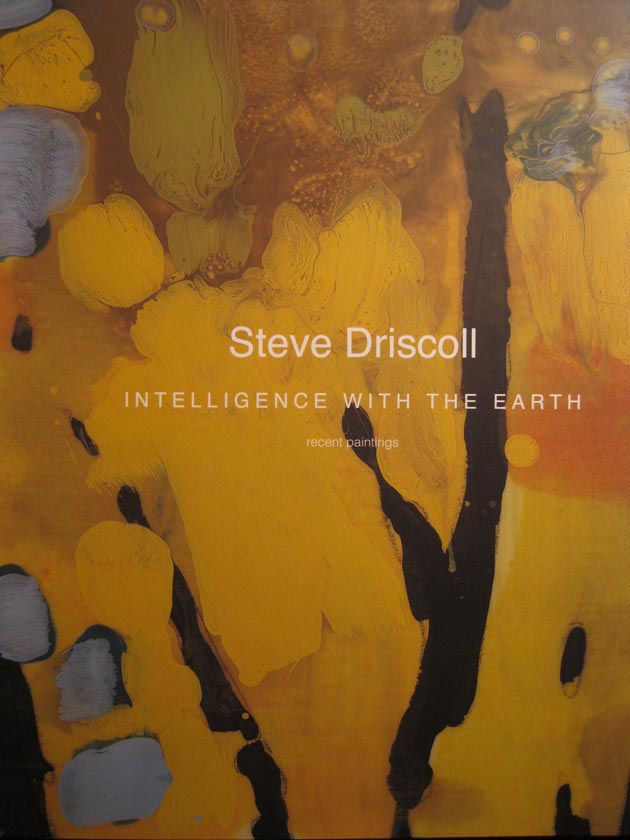 Published to coincide with exhibition is a lavish new book of Driscoll's recent work titled Steve Driscoll: Intelligence with the Earth (the subtitle is from American naturalist Henry David Thoreau, who noted, in his famous book, Walden, "Shall I not have intelligence with the earth? Am I not partly leaves and vegetable mold myself?"). The book, which reproduces in colour over fifty of Driscoll's recent landscapes, has a text by writer, art critic and Artcondos blog editor, Gary Michael Dault.